Pump & Transfer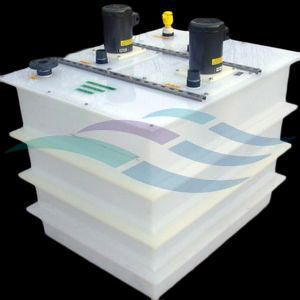 LT Technologies supports the biotechnology, institutional, laboratory and industrial markets with support equipment focused on water and wastewater pump and transfer stations.
We have a line of standard transfer systems with advanced options that utilize American made realizable pumps & Level controls. You can be assured of quality and longevity with the components that matter most.
Each and every system we manufacture goes through a rigorous Factory Acceptance Test (FAT) to ensure seamless "plug and play" capabilities and stress free startups and integration. We invite you to learn more about what makes this line of products simply the best value on the market. Period.
For a greater understanding of the pump & transfer systems represented please call us or download easily printed documentation using the link below.

Simplex and Duplex pump and transfer datasheet