Electro-Deionization series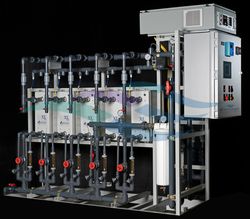 Innovative Electro-Deionization (EDI) series
LT Technologies regards EDI (Electro-Deionization) also commonly called continuous deionization, as an emerging technology, from liters per hour to gallons per minute applications, and we are leading the charge. Our designers are always looking to apply well developed technologies to serve our broad range of clients and flow requirements.
LT innovator series EDI systems are custom designed to serve our clients specific needs with respect to water quality, EDI innovations have greatly increased in the past 10 years, in working with our technology partners and suppliers we have sourced the highest quality American Made EDI cells for systemization.
Our goal in product development was to offer the broadest range of flow potential, with the smallest footprint, in an industrial grade ergonomic package. Another LT innovative series EDI benefit is our choice of low energy consumption technologies integrated to work seamlessly to provide high pure water at a very low cost for produced gallon.
Our EDI units have self cleaning properties and require very little maintenance when compared with mechanical and ionic separation technologies. With 99 percent water recovery capacity, a low maintenance design and by having the LT Direct2u difference you will see why we are the only choice for your EDI project.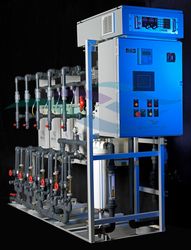 Benefits of The LT Technologies Direct 2U EDI System over other EDI:
Easy to array on skids for larger systems

Easy to integrate The LT-EDI into existing water systems

High quality water, to over 18 Megohm.cm

Lower installed cost

Modules more compact—less system footprint

No leaking—proven module design

Range of Flows available: 0.25 to over 100 gpm

Safer—lower voltages

Simpler System to build—No Concentrate Recirculation