Biofuels and Renewable Energy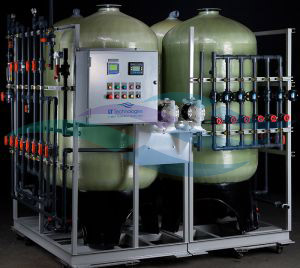 Ion exchange Bio Diesel Dry process systems
LT Technologies is on the front lines of a revolutionary effort to recovery commodities and natural sources (such as solar) due to our commitment to the environment.
Bio Fuels
An ever expanding marketplace, our Bio-fuels process technologies offer the greatest value and performance. Our Designers careful look at minimizing cost per gallon of product and operator "hands on time". Durability for long term operational success is the hallmark of any good process equipment. From controls to pumps and valve choice, LT Technologies has sourced the best components and can get a turnkey system to you fast. Our Advanced standardized models allow for easy integration into existing process as well as a customizable solution that meets your requirements for both size and cost.
Our commitment to serving industries and individuals seeking to find more sustainable, domestically sourced solutions to our energy challenges deserves our full attention. As innovators we understand the challenges and look to adapt existing technologies in an effort to ensure our systems are economically viable for every level of this growing market. We strive to be an incubator for the development and proliferation of scalable technologies in a real effort to make a difference, worldwide. Please contact us to learn more about some of our innovations.
Alternative EnergyTechnologies & Purification Systems
Where wet process and energy intersect is where LT Technologies thrives. Our systems are designed to minimize energy use by working with lower pressures as a starting point of design philosophy, not where we end up. This low energy consumption platform for our systems ensures that the operational costs, relative to energy consumption, are minimized. This internal Research and Development directive is an example of how we have innovated with conventional Reverse Osmosis technology that our competitors are reluctant to adapted to our energy sensitive marketplace. Our policy is; wherever possible work to create efficiencies in our technologies. As we grow our company finds itself at the cutting edge of process related Energy recovery as well as process improvement that allows for a cleaner and greener production of clean energy technologies, like solar. We answer the call of the future with proven innovations adapted for a changing marketplace. How can we help you get greener?
Examples of technologies:
Heat recovery systems
Renewable energy controlled water purification systems
Solor powered purification systems

Learn More about LT Technologies - Brochure